Post Modern Collections of Fine Art
Welcome, We are confident you will find a beautiful piece of artwork.
About David Bridburg
Creatively Defining Post Modern Art ~ An Elegant, Humanistic Approach to Fine Art

Hello!

Let me begin by declaring, I have an auditory processing problem, a birth defect. The disorder was not diagnosed till I was age 28.

In 1981, I left Bloomfield High School, CT, for the University of Houston to study engineering. I was homesick, and finding it difficult to study. Coming home at age 20, I began to work my way through UCONN.

Falling into the arts by accident, I enrolled in visual arts classes to fulfill my core electives, and became an A student. In retrospect, the arts education I enjoyed receiving was excellent.

After college, I wanted to become a businessman. Artistic ideas ever present, I did not want to make figurative or abstract images. Creating something along other lines was my calling.

In 2006, I had the idea of taking a figure in one older painting and putting it into the next painting using computers. If that was all I had decided to do, the story would have ended.

In 2012, studying on my own, I taught myself Photoshop. By 2014, I was gathering ideas to go into production. Working digitally offered me new ways to abstract on the macro and micro levels.

My art is Post Modern. The first axiom of Post Modern Art is that everything in the arts has already been done. Paradoxically, my Postmodernist aesthetics are new to the audience.

Today as an independent self publishing artist, I am offering my catalog online. My luxury prints are on museum quality archival materials.The results have been exceptional.

My story has me gratefully creating for satisfied clients.

Cheers,


David Bridburg
Avon, CT
Bridburg.com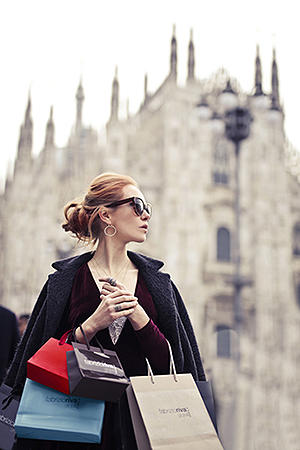 Seen At/Featured By
Each of my images has been registered with the US Copyright Office. My work is not in the Public Domain.